Authoritative
Supported by the top industry organization – China National Textile and Apparel Council and the most authoritative textile information organization – China Textile Information Center and by an established information and R & D network channels composed of industry associations, intermediate organizations and leading companies in textile industry, CHINA TEXTILE LEADER has an accurate and insightful interpretation of textile industry-related technological policies and coming trends on technological market. CHINA TEXTILE LEADER has been awarded national prizes for four successive years by the Ministry of Science and Technology and the National News and Publication Administration and various prizes by the former Ministry of Textile Industry.
Comprehensive
The contents of CHINA TEXTILE LEADER cover the entire textile chain from fiber processing, spinning and weaving to dyeing & finishing, nonwovens and technical textiles and marketing, making it exceptional from other domestic textile journals.
Distinctive

CHINA TEXTILE LEADER's focus is on the general trends of technological development in the textile field. It highlights the interpretation of macro economic development, forward-looking technologies and concepts, reference information for decision-makers and operational practice puts stress on original, up-to-date and practical contents, making it distinguished from other specialized journals.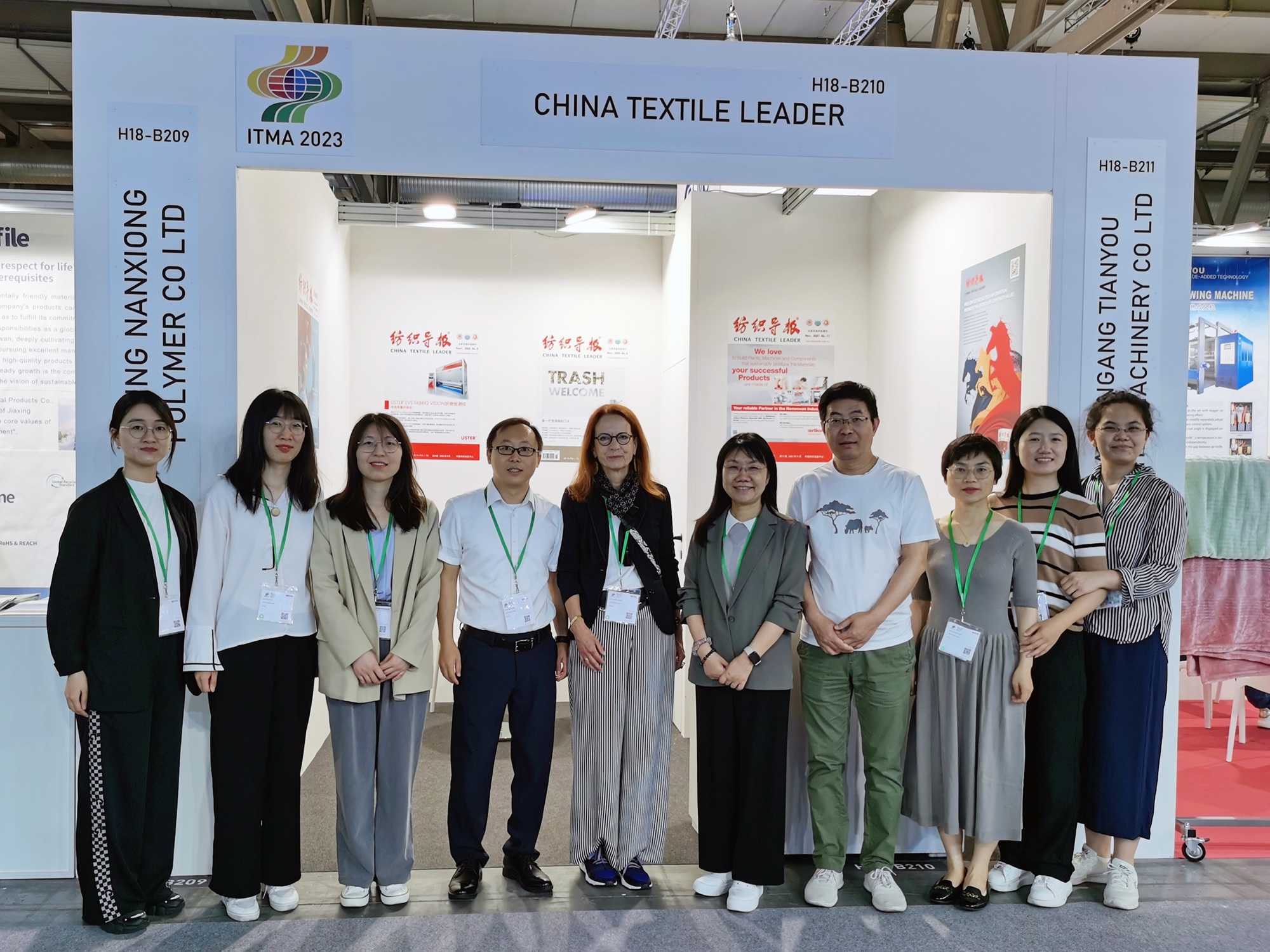 International

CHINA TEXTILE LEADER has a professional, effective and qualified editorial and marketing team, who regularly present at and/or report all major textile exhibitions and events (such as CITME, ShanghaiTex, ITMA, ITMA Asia and interTEXTILE) as well as industry conference and technical symposiums. CHINA TEXTILE LEADER has established good relationship with international authoritative textile information organizations and publishers and it has invited writers and advertising agents in the regions with developed textile and textile machinery industry in the world.