Information Consultation Services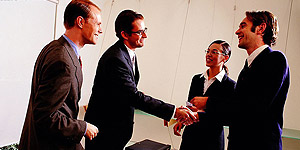 Consultation & Publication Department of China Textile Information Center (CTIC), by relying on the prodigious information resource, unparalleled experts team and rich industrial experience of the CTIC, provides professional, objective and accurate information consultation services in an array of specific textile arenas including technological progress research, textiles related consumption analysis, investment strategy investigation, industry orientation research, supply chain analysis and project feasibility studies.
Specific Consultation Services
Status quo and Development Orientation Research of Specific Sectors of China Textile Industry;

Practitioners Survey of Specific Sectors of China Textile Industry;

Policy, Guideline and Regulation Study of Specific Sectors of China Textile Industry;

Strategic Investment Investigation on Specific Sectors of China Textile Industry;

End-use Market Survey of Varied Textile Products;

In-depth Study on the Specific Sectors of China Textile Industry.
Textile Technology Exchange Service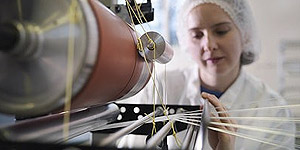 Textile Technology Exchange Service
Multiplied activities in forms of holding international industry forums and summits, organizing industry technology exchange conferences and field surveys will be held non-periodically under our intrinsic route and core value of promoting textile technology advancement and textile product development.
Specific Services
International Textile Industry Forums;
Academic Seminars;
Textile Technology Conferences;
Oversea Textile Technology & Products Survey Activities;
Textile Industry Cluster and Enterprise Survey Activities.
CHINA TEXTILE LEADER Express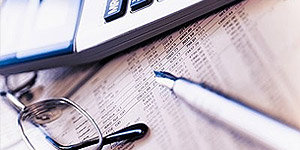 CHINA TEXTILE LEADER Express (CTL Express) is a real-time electronic gazette reporting on the latest news of China textile industry, edited and published in English by CHINA TEXTILE LEADER, China Textile Information Center (CTIC) 12 issues per year. It is an informative electronic journal that inclusively introduces real-time valuable information of China Textile industry encapsulating five major parts: In-depth reading of macro policies covering economy, industry, trade, fiscal and finance, operating performance investigation of textile industry and specific subsectors, technological advancement and product R&D progress report,fixed asset investment research. By relying on the comprehensive, accurate and timely information resource of CTIC and an authoritative editing team, CTL Express welcomes the subscription of all global textile professionals.
Database Marketing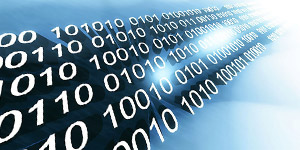 The most inclusive China textile industry database
After years of unwavering commitment, our database now encapsulates almost all domestic companies engaging in textile industry with subsectors including chemical fiber, spinning, weaving & knitting, garment-making, dyeing and finishing, technical textiles, home textiles, textile machinery as well as international trade. All essential company information are under careful and timely maintenance enabling us adequately competent at rendering accurate and efficient database marketing services to both domestic and offshore customers.
Effective propaganda material directly delivered to latent clients
Advertisement dissemination via massive E-mail sending
Online advertising at CTL E-alert