Diversified Circulation Channels with Wide Coverage and Accurate Delivery
Huge potential readership, great impact in textile industry

- CHINA TEXTILE LEADER's readers can be found in the entire textile industry that has totally 20 million employees, including China National Textile and Apparel Council and subordinated textile industrial associations, local administrative organs and industrial organizations of textile industry, more than 80 textile universities and colleges, 40,000 above-scale enterprises and 140,000 legal entities.

Circulation scope

The circulation covers the textile production regions all over China including Hong Kong, Taiwan and Macao.
Main destinations include Jiangsu, Zhejiang,Shandong, Guangdong, Shanghai, Fujian, Hubei, Liaoning, etc.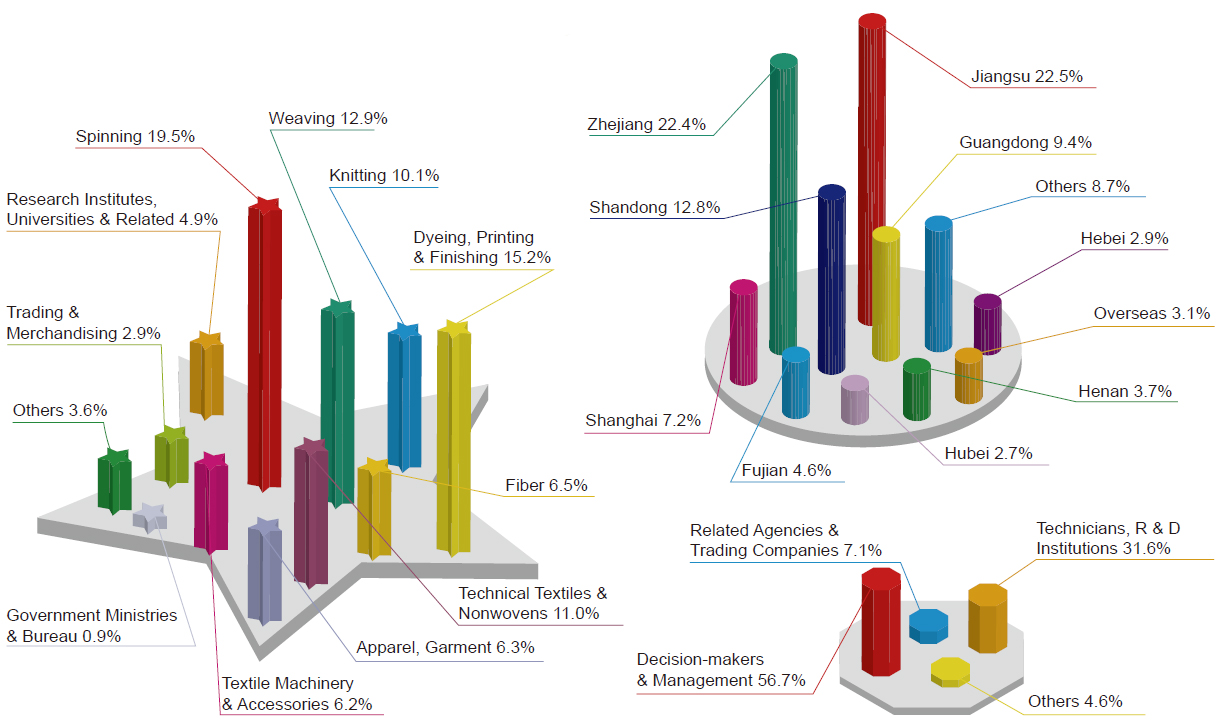 Circulation channels

- Subscription via post office: taking the advantage of the widespread national circulation and subscription network of post office.
- Direct subscription: readers can contact directly with the circulation department of CHINA TEXTILE LEADER.
- Free copies for selected readers: according to the highlighted columns and theme of advertisements in each issue, certain target readers who are selected from CHINA TEXTILE LEADER's own database will receive free copies non-periodically; interested readers can browse sample copies online.
- E-alert: sending notification to target reader via e-mail to keep them informed of new publications and updated news on website.
- Other channels: sending free copies to textile industry authorities, research institutes, universities and colleges; presenting at major exhibitions and events.
Circulation information

International Standard Serial Number: ISSN1003-3025
National Publication Number: CN11-1714/TS
Post office circulation number: 82-908
National circulation: Beijing Newspapers & Publications Circulation Bureau
Overseas circulation: China National Publishing Industry Trading Corporation
Issues: 6/year
Publishing date: 5th day of odd-numbered months
Specification: 210 × 297 cm, 96 pages, art paper, 4-colour printing
Retail price: US$ 25 /issue(Overseas)
Circulation: 42,000 copies